Atlante Gestion is proud to announce the refinancing with the German Bank NordLb of one of its social Infrastructures Fund's asset, the « SEPIA » project.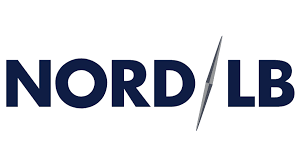 This partnership contract relates to the financing, design, construction and upkeep maintenance of four middle schools for the Seine St Denis Department. The project is operation since 2014.
Project Name:                                 Collèges Ile-de-France Lot 2 (refinancing)     
Borrower name:                               SEPIA Partenariat
Refinancing Date:                            04/28/2021
Sponsors:                                        Atlante Gestion / Cofely Finance & Investissement
Location:                                        Paris, France
Sector:                                           Social Infrastructure
Total Loan Amount:                         c. EUR 51.5m  
Tranches:                                        Dailly Debt: c. EUR 50.7m
                                                                                      Project Debt: c. EUR 0.8m
Purpose:                                         Non-recourse PPP of four operational colleges in Montreuil, Pavillons, Stains and Villepinte  
Bank Advisor:                                 Legal Advisor: Taylor Wessing
                                                                                     Technical Advisor: Mott MacDonald
Sponsor Advisor:                                               Financial Advisor: Sigée Finance
                                                                                     Hedging Advisor: Ester
NORD/LB Roles:                            Sole Arranger, Hedging Bank, Facility and Security Agent, Account Bank
Atlante would like to take this opportunity to warmly thank all the participants who contributed to the success of this operation !